Authorized Dealer for:

A. Rifkin Company

Inclusion/Solution

Intab

Election Source

Print Elect

Advertising products

Patritotic products

We don't just offer products - 

We offer ideas and solutions. 

Thank you for your business!

Are you looking for a particular product?

Then email or call me!  

Let me get the best price for you!

Jewell West

 Feather Flag with VOTE HERE or custom wording.

Handicap symbol can be added.

Call for more information or demo.

Feather Flag Kits

Vote Here or 

Custom Design

Specifications:

Material of Flag - Polyester (not Nylon)

 Printing on Flag goes all the way across with no border edge

Sizes Available 15' 12' 8'

9 Labeled Carrying Case (shows where Pole , Flag and Base is stored)

Pole Parts are strung together so they will not be lost or put together wrong

Heavy duty spike included in kit, separate zippered pocket for storage

Pricing for one unit: (quantity discounts and final price may be lower than listed but         not more)

Regular Price 15' $344.00 Plus $65.00 Set-up

ARC SPECIAL 15' $160.00* 

  Flag only without kit is $89.00*

Regular Price 12' $252.00 Plus $65.00 Set-up

ARC SPECIAL 12' $150.00*

  Flag only without kit is $85.00*

Regular Price 8' $208.00 Plus $65.00 Set-up

ARC SPECIAL 8' $140.00*

  Flag only without kit is $80.00*

Custom Printing Available

You might want to order a 

"Vote Here Absentee" Flag

"Handicap Accessible Vote Here" Flag

Vote Here in English and Spanish

Any customized design that you need.

* Plus shipping

Options: Base for Cement or hard surfaces available

Custom Printing available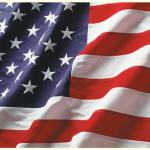 New!   Flag Mouse Pad 

Size   8" x 9.5"

QTY        

PRICE *Plus shipping
1-50          

$2.50 each
51 - 100    

$2.25 each
101 and up

$2.00 each
includes re-order info in lower right corner.

.                                       American Resource Consultants

​